All About us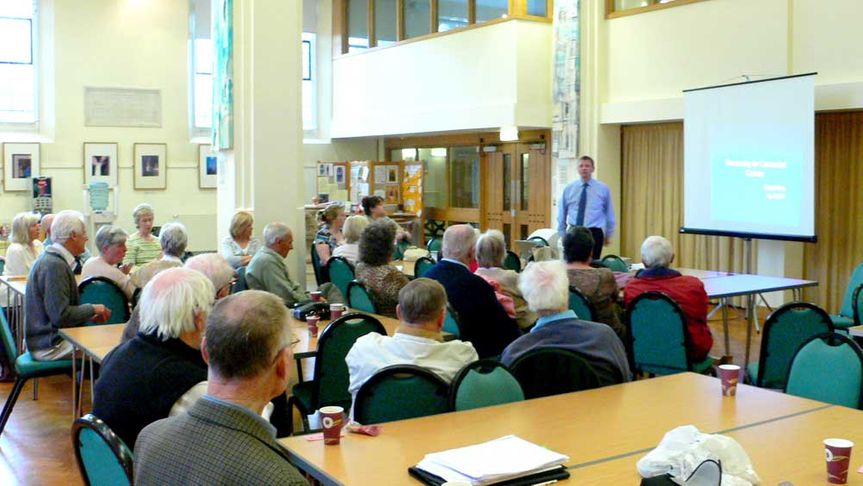 About Us
Meet people who are going through the same experiences as yourself, enhance your knowledge about bowel cancer, and learn how to cope with everyday problems when you become a member of our support group. Here at Sheffield Bowel Cancer Support Group in Sheffield, our objective is to help people diagnosed with bowel cancer and their carers, and we aim to achieve this by hosting events and holding discussion groups in which we arrange for a specialist speaker to talk about cancer. No one should face cancer alone, and we firmly believe that our work has a positive impact on many people's lives. Moreover, we are one of the longest-running and most active support groups in the UK, and our volunteers have undergone full training with Macmillan. Managed by cancer patients and carers, our Steering Group organises, supervises, and develops all of our Support Group's activities to ensure we succeed in our mission. Plus, for your peace of mind, all donations received go directly to our charity, and no member receives any payment for the work they do. For more information on the work of our Bowel Cancer Support Group, please get in touch.
Who Are We?
We are a small charity group that was created in 2005 by the Colorectal Cancer Team at Northern General Hospital, Sheffield to provide post-operative, non-medical support for bowel cancer patients and carers.
Who Can Join?
Any patient and carer who has received treatment for bowel cancer can attend. The Colorectal Nurse follow-up team provide information on our Support Group shortly after the completion of your treatment.
How Are We Funded?
We are a self-supporting organisation and rely solely on charitable donations and the hard work carried out by the volunteers who attend our Steering Group.
Want More Information?
Explore each section to find out the questions you wish to be answered. Click on the tabs either above or below to help you navigate around the site.